Friday sports roundup: WHS boys hockey team wins season opener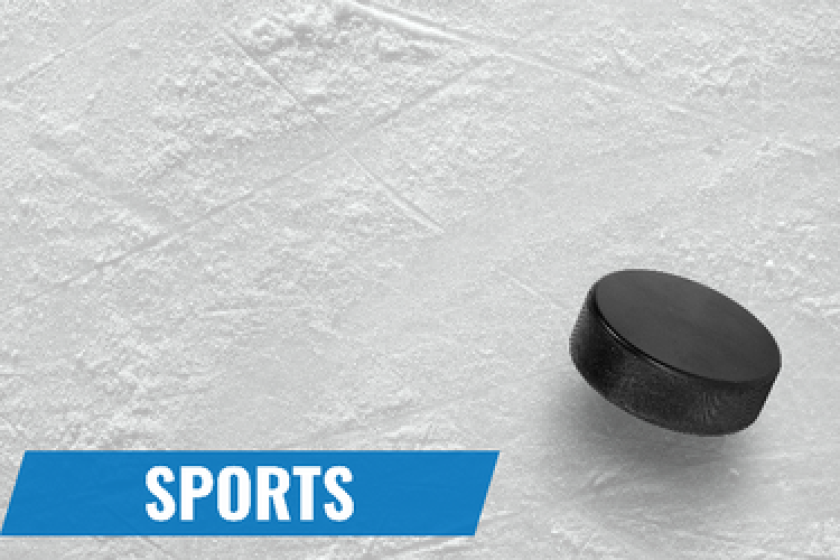 A roundup of Friday night high school sports:
Boys hockey
REDWOOD FALLS -- Kipton Jenson scored three goals and the Worthington Trojans boys hockey team won its season opener 6-2 over Redwood Valley.
It was a great start for a team that struggled to win games last year.
"I'm real proud of the kids. They played the right way, they played hard," said head coach Tyler Nienkerk.
Jenson scored the Trojans' first two goals, and the fifth. Carlos Garcia, Konner Honius and Blake Luinenburg score single goals for the winners. Honius also had two assists while Blake Ahrenstorff, Jake Ahrenstorff, Colby Nickel, Bryce Olsen and Jack Black also had assists.
Junior goalie Preston Thavixay was outstanding. Redwood Valley out-shot Worthington 59-33 in the game, including 19-8 in the first period.
"It's a credit to Preston," said Nienkerk. "Preston in that first period, especially, really kept us in it."
Nienkerk also said that the Trojans showcased their speed, led by Jenson and Honius.
"First period, we were a little tentative," said the coach. "In the second period, they were moving much better, and we were using our speed to create some opportunities."
Redwood Valley 0 1 1 -- 2
Girls basketball
Windom 80, T-M-B 52
WINDOM -- Five Windom Area players scored in double figures in a convincing victory over Tracy-Milroy-Balaton.
Delaney Smith scored 21 points with 10 rebounds. Gracie Bucher had 14 points and Autumn Hauge had 13. Allison Letcher and Halle Jackson scored 10 points each.
Jadyn Lessman had 14 points and Catherine Wendland nine for the Panthers.
Tracy-Milroy-Balaton 29 52
CGB 47, HL-O/F 26
WABASSO -- Heron Lake-Okabena/Fulda started slowly on the offensive side in a Wabasso Tipoff Tournament game against Clinton-Graceville-Beardsley. CGB led 30-7 at the half and coasted to victory.
Early in the contest, CGB forced several HL-O/F turnovers. The Coyotes adjusted a little in the second half, but not enough to sustain a rally.
Kailee Haberman led HL-O/F with seven points. Emily Madison scored four points and had seven rebounds.
For the game, CGB out-rebounded its rival 32-25, and 15 of its rebounds were offensive.
The Coyotes play another Wabasso Tipoff game today against Wabasso.
Clinton-Graceville-Beardsley 30 47
St. Mary's 59, A/E 41
SLEEPY EYE -- Madison Mathiowetz scored 26 points and grabbed 19 rebounds to lead Sleepy Eye St. Mary's to victory over Adrian/Ellsworth.
Ashlyn Meester scored 12 points for A/E. Bailey Lonneman had 10 points, 12 rebounds and two blocks. Jayden Zebe scored seven points with two assists. And Moriah Bullerman also had seven points.
St. Mary's converted 46 percent of its field goal attempts compared to Adrian/Ellsworth's 24 percent.
Sleepy Eye St. Mary's 28 59
GHEC/T 65, W-WG 42
WESTBROOK -- After a tight first half separated by just three points, Granada-Huntley-East Chain/Truman outscored Westbrook-Walnut Grove 40-20 in the second half to post a solid win.
Jayme Balcom and Eden Studer both scored 17 points for GHEC/T to lead the way.
For Westbrook-Walnut Grove, Bethany Byers tallied 15 points and Camryn Bunting added 11. Bunting also had 10 rebounds while teammate Alli Vande Kieft had nine. Bunting made three steals.
Westbrook-Walnut Grove 22 42