Friday sports roundup: Worthington girls breeze past Redwood Valley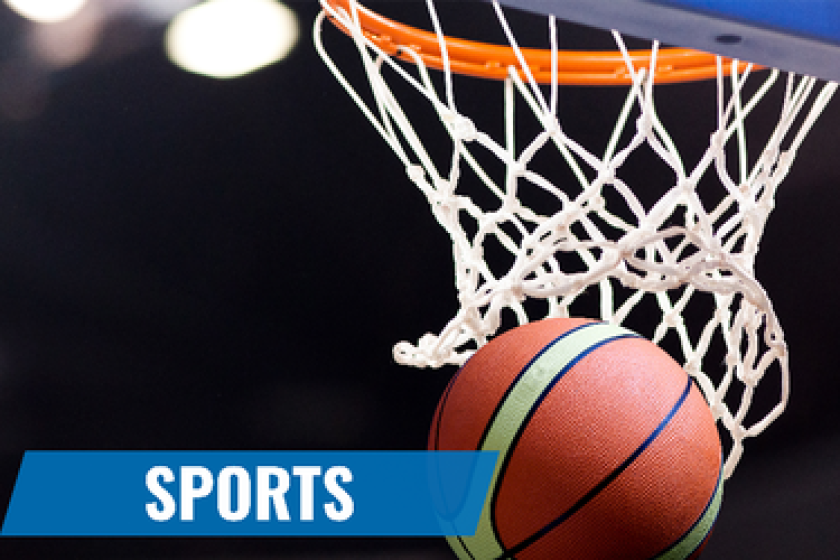 Friday night high school sports roundup:
Girls basketball
Worthington 71, RV 33
REDWOOD FALLS -- Playing strong team defense, the Worthington Trojans girls basketball team overcame a sluggish start to beat host Redwood Valley 71-33 Friday night.
Worthington was "passive" early and trailed by three points, but after an injection of enthusiasm after a time-out the tables turned, said head coach Eric Lindner. In the second half, the Cardinals scored a mere 11 points.
Sophomore Olivia Hayenga led WHS in scoring with 12 points. Brooklyn Scheitel-Taylor and Tarren Spartz finished with 11 apiece. Sophie Wiertzema and Maya Scheitel-Taylor had nine and six rebounds, respectively, and Spartz had seven rebounds with three steals and three assists.
Redwood Valley's dangerous junior center, Haley Garman, was held to just 14 points while being pinched on her front side and patrolled on her back side by the WHS defense.
The Trojans, now 7-3, committed only nine turnovers in the game.
Estherville 76, JCC 48
JACKSON -- Jackson County Central, which had won their first five games, dropped to 6-6 with a loss to a hot-shooting Estherville-Lincoln Central team.
Alaina Wolff scored 13 points while Maci Farmer had 12 and Sadie Voss 11 for JCC.
Jackson County Central 25 48
Boys basketball
Luverne 87, Windom Area 74
LUVERNE --Five players scored in double figures as Luverne earned a high-scoring victory over Windom Area.
Gannon Ahrendt had a game-high 26 points for the Cardinals, while Nick Feit and Isaiah Bartels each scored 19. Bailey Cowell and Matt Sehr chipped in 10 points each.
Austin Doorenbos scored 19 points to lead Windom Area, while Conner Redman had 16 points. Sam Doorenbos scored 15 points for the Eagles, while Abe McKibbin and Henry Erickson each scored nine.
SWC 82, RRC 49
EDGERTON -- Southwest Christian moved to 11-0 with a solid victory over Red Rock Central.
Cade Fey had 26 points, five rebounds and three steals. Micah Schaap scored 12 points. Jacob Van Dam had 10 points, five assists and five steals. And Avery Pater had eight points, six rebounds, six assists and three steals.
Southwest had a good shooting night, hitting 26 of 31 2-point shots, six of 21 3-pointers, and connecting on 12 of 14 free throws.
Dominik Smith with 14 points, Justin Klabunde with 11 and Sam Helmer with 10 led RRC.
W-WG 65, Edgerton 33
WESTBROOK -- Cole VanDeWiele had a game-high 15 points to lead Westbrook-Walnut Grove to a Red Rock Conference victory.
Nathan Kuehl added 10 points for the Chargers, who improve to 7-5 this season. Ethan Mischke stuffed the stat sheet with eight points, 14 assists, nine rebounds and five blocks.
Keegan Fey led Edgerton with 10 points.
W-WG hosts Murray County Central on Tuesday.
Marshall 75, PA 36
PIPESTONE -- Marshall, ranked No. 5 in Minnesota Class AAA, rolled over Big South Conference opponent Pipestone Area.
Senior forward Noah Puetz poured 24 points through the hoop for the winners while teammates Yahya Black had 12 and Josh Baker 10.
Sophomore guard Connor Zephier scored 12 points for the Arrows, and Dawson Kellen had nine.
MLA/C 65, HL-O/F 45
MOUNTAIN LAKE -- Heron Lake-Okabena/Fulda was cold in the first half, going 0-for-8 in their 3-point attempts, to fall behind Mountain Lake Area/Comfrey 43-16 at intermission. MLA/C eventually won by 20, improving its record to 8-1.
Sam Paulson scored 16 points with seven rebounds and five assists. Ethan Nickel had 11 points and three blocks, and Abraham Stoesz scored 11 points and had three steals.
Brandon Hinkeldey and Eli Fest tallied 11 and 10 points, respectively, for HL-O/F.
JCC 83, Estherville 62
JACKSON -- Jackson County Central (7-2) posted its fifth straight victory by dumping Estherville-Lincoln Central in the second game of a girl-boy doubleheader.
Rudy Voss and Andrew Hesebeck each finished with 21 points, and Dominic Bargfrede scored 10.
The Huskies ended the first half on a 10-0 run to take a 48-24 lead into intermission.
Jackson County Central 48 83
Rock Valley 48, G-LR 38
ROCK VALLEY, Iowa -- In a low-scoring, physical Siouxland Conference game, Rock Valley pulled ahead early and held off a strong fourth-quarter from George-Little Rock.
Payton Mauldin scored 15 points to go with five assists for G-LR, while Matt Haken had 13 points and 10 rebounds.
Sam Remmerde scored 10 points for Rock Valley.
The Mustangs (7-5) hosts Central Lyon on Tuesday.
Wrestling
Spirit Lake Tournament
SPIRIT LAKE, Iowa -- Jackson County Central routed three opponents and Sibley-Ocheyedan went 1-2 on the first day of the Spirit Lake Tournament.
The Huskies drilled Sioux Center 51, 25, MOC/Floyd Valley 66-12 and Spirit Lake Park 60-13. Five JCC wrestlers went 3-0 on the mat: Thomas Freking, Matthew Haley, Payton Handevidt, Ethan Hendrickson and Caleb Vancura. Handevidt and Hendrickson won all three of their matches by falls.
Sibley-Ocheyedan lost to Sioux City North 36-33, beat Cherokee 42-24, and lost to West Lyon 53-21. Generals Trey Schuck, Garrett Sarringar and Dahson DeJong all went 3-0 with three falls.