JCC, A/E, F/MCC win Section 3A wrestling openers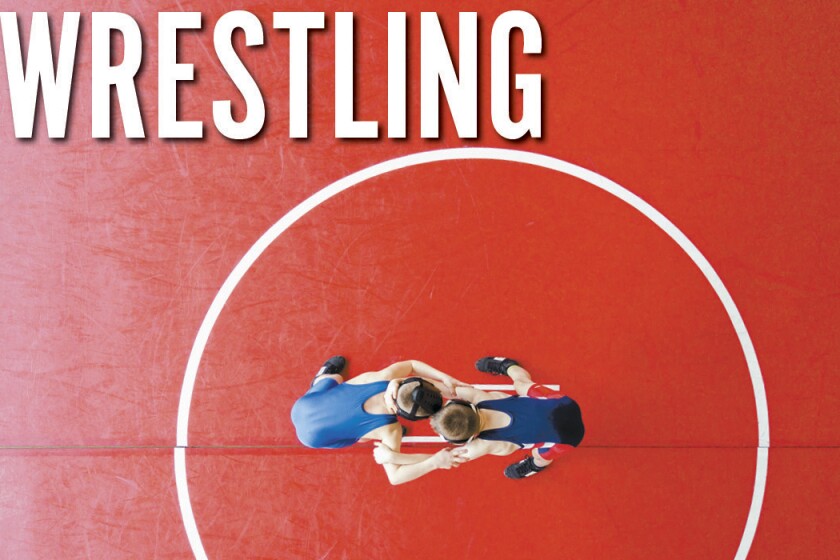 Jackson County Central, the top-ranked Class A high school wrestling team in Minnesota, flexed its muscle Thursday night in winning a 69-3 quarterfinal victory over Wabasso in the Section 3A team tournament.
In other Section 3A quarterfinal matches, Adrian/Ellsworth rolled over St. James Area 62-12 and Fulda/Murray County Central outpointed Pipestone Area 42-31.
The semifinals and finals of the tournament will be in Lamberton on Saturday (Feb. 18), with semifinal matches beginning at 12:30 p.m. and the championship to follow at 2:30 p.m.
In Jackson on Thursday, the Huskies recorded on-mat wins from Kayden Eller, Isaac Rodriguez, Benjamin Dahlin, Thomas Freking, Logan Butzon, Skyler Andrews, Isaiah Rodriguez, Dylan Withers and Braydan Winter. Freking, Butzon, Isaiah Rodriguez and Winter all won by falls.
WCFC will play its first game Saturday, April 29 on the road in Maple Grove, Minnesota at 7 p.m.
The wrestling team had an excellent season with a record of 23-2, and will be competing in the state meet in Rochester which starts on March 30.
The 2022-23 Red Rock Conference boys basketball season came to a close last Saturday as Southwest Minnesota Christian lost 98-57 to Russell-Tyler-Ruthton in the Section 3A semifinals
In Adrian, third-seeded Adrian/Ellsworth had no problem with sixth-seeded St. James Area, and the domination began early. Moe Erdman scored a technical fall at 106 pounds, Travis Weiss got a fall at 113, Charger Erlandson had a fall at 120, and Caleb Wolf got a technical fall at 126.
Other Dragons who prevailed included Bruce Ferinella, Breyer Hieronimus, Micah Bullerman, Quentin Wolf, Roberto Hernandez, Jaren Winselman and Cameron Wieneke.
In Pipestone, fifth-seeded Fulda/MCC defeated fourth-seeded Pipestone Area as Braydan Gilb, Teague Meyer, Aiden Lorenzen, Quintin Lewis, Owen Olsem, Carter Benda, Carson Klein and Rylan Klein recorded pins.