Memorial Day is special for talented MCC softball player Sophie Larson
Sophie Larson, a senior at Murray County Central, will remember family members on Memorial Day who served in WWII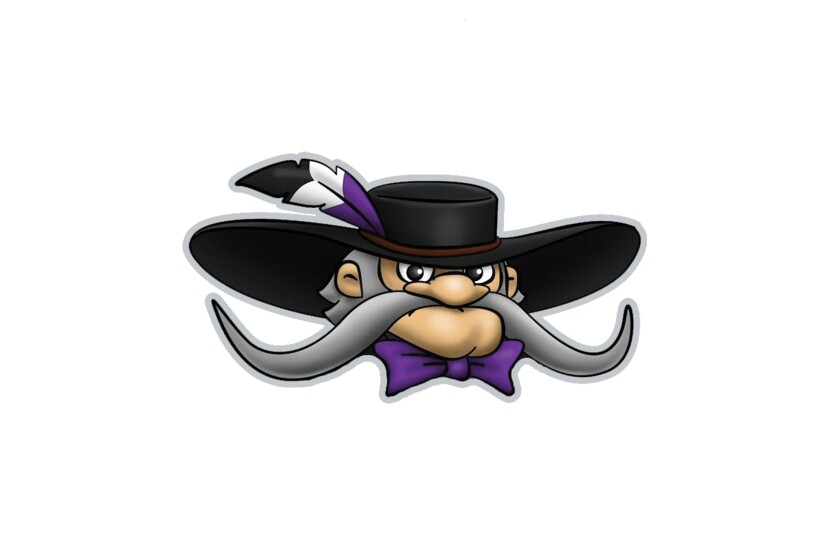 We are part of The Trust Project.
SLAYTON — Sophie Larson is a senior at Murray County Central with her entire future ahead of her.
But with Memorial Day approaching, the star athlete reminds herself to look back. Indeed, the annual upcoming holiday is especially meaningful to the teenager.
That's because of her family ties.
"Definitely," she said. "For sure."
Sophie's great-grandfather, the late Alvin Larson, was wounded while serving in World War II.
The late John (Jack) Larson, one of Alvin's five brothers born on an Avoca homestead a century ago, was also a WWII veteran who overcame a terrifying tour of duty and returned home to make a difference.
Jack Larson, who was Sophie's great-great uncle, was part of a crew aboard a B-17 bomber Flying Fortress that was shot down by German forces in November, 1944. Four of the crew were killed, while Jack and several others were taken prisoners-of-war by the Nazis.
Jack later escaped the POW camp and after the war ended returned to Murray County, where for more than three decades he was a highly respected and honored high school agriculture teacher.
Sophie, who has had a superb spring for the Murray County Central Rebel softball team, is fully aware of her ancestors' military history.
"It's crazy that they were involved in that," Sophie said softly. "We learn about it in school. And to know you have family who were involved makes more of an impact."
Jack Larson died in January of 2010. Sophie's great-great grandpa Alvin passed away in November of 2004.
"I have this picture of me on my first birthday, and Grandpa Alvin," Sophie said. "It's one of the only pictures I have of us together. And I definitely keep that close to my heart."
The Larson family is large, with many members still in Murray County. Sophie said the younger generation is always made aware of their relatives' service.
"We were told about it all the time when I was little," she said. "We definitely know they were in World War II. We're proud of that."
MCC softball fans had reason to be proud of their team this spring. Under first-year head coach Elissa Wieneke, who replaced longtime and highly successful mentor James Wajer this spring, the Rebels finished second in the Red Rock Conference.
Sophie, who batted .413, stole six bases and scored 11 runs this spring, has been chosen for the Minnesota High School Girls All-Star Softball Series. The swift outfielder drew a team-high 10 walks and ranked in the top two in most other offensive categories.
Her contributions, though, go far beyond outstanding play on the diamond.
"Sophie is someone you want on your team," Wieneke said. "She's there for her teammates, girls who might have a question or a concern. Or if they just need someone to talk to. Sophie is that girl. She's a great leader."
It's safe to say that attribute runs in the family.
Sophie's great-grandmother Joyce, who married Alvin in 1948, is now in an assisted-living facility in Edgerton.
"She's a light in our family," Sophie said. "She's helped me so much with advice about cooking and being there for our family."
Neither Alvin nor his brother Jack talked much about their WWII days, apparently. Joyce doesn't either.
"She talks about Grandpa all the time. But not about war," Sophie said. "Just about how amazing he was and how great a husband he was."
Sophie, also a standout volleyball player who earned more than 10 MCC letters in her prep career, is excited for the future.
"It's bittersweet, because I'm not ready for (high school sports) to be over," Sophie said. "Elissa has done a great job of stepping up to the plate and being an amazing softball coach. She knows us so well and she knows the game. She helps us so much."
Sophie plans to attend Minnesota West in Worthington this fall, where she will play both volleyball and softball.
Her future definitely looks bright. When Memorial Day arrives, though, she will pause for what has become an annual look back filled with reflection and thankfulness.
"I feel like a lot of people think it's just Memorial Day and summer is officially starting," Sophie said. "But for me it's more like 'Let's go see family and family members we've lost and show them how much we appreciate them and what they did.' It's a special day."
Scott Mansch is a part-time writer at the Globe. He appreciates tips and story ideas and can be reached at smansch5rockets@gmail.com