SWC, H-BC headline area girls basketball hopefuls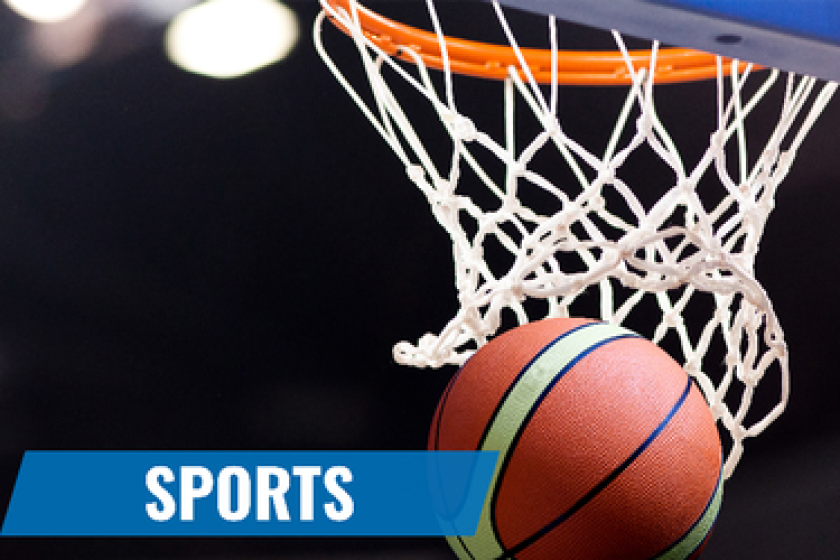 EDGERTON -- Denise Nerem is entering her 14th year as head coach of the Southwest Minnesota Christian girls basketball program. And time sure flies.
"We joke about the fact that when I started coaching, Maren was 3. And I took her to practices in the gym and made her stand around, 'cuz she'd get in the way. She couldn't run around the gym because she was so naughty," Denise said. "So we made her sit on the stage and play with her toys."
Today, Maren Nerem is a junior post on her mother's Eagles basketball squad. Being made to sit on the stage, perhaps, was an important early lesson on how to exercise discipline.
"She has heard my lectures for a long time," Denise said.
The 2019-20 Minnesota high school girls basketball season is officially underway, and Southwest Christian is once again one of the area's teams worth watching. Last season, the Eagles posted a 23-5 overall record (14-2 in the Red Rock Conference) and reached the finals of the Section 3A tournament.
All year long, Southwest's biggest challenge came within its own conference. Hills-Beaver Creek captured the Red Rock title with a perfect 16-0 record, which included 72-54 and 77-65 victories over the Eagles. It wasn't until sectional play when SWC turned the tables on the favored Patriots, 58-46.
This winter, the Eagles and the Pats figure to duke it out again.
"Southwest Christian has probably got to be at the top," said H-BC head coach Kale Wiertzema.
Indeed, it's hard to go against the Eagles on paper. All-conference players Jazlynn Prins and Maren Nerem return to the new club, and Red Rock all-conference selection Cybil Vander Top also returns.
There's more help in guard Ella Veldkamp, Hannah Pap and Brooklyn Moss. The Eagles figure to be capable near the basket and away from the basket, and team goals under Coach Nerem have always been lofty.
"This is a motivated group of girls," said the veteran coach. "They are high-goal. A lot of them have put in a lot of hours in the offseason, and we like to think that plays a part."
Prins leads the way. She's a four-year starting guard who averaged 20 points per game in her junior season. She shoots well and she finishes well.
"She makes it look real easy," said Coach Nerem.
Maren Nerem is a strong player and sturdy rebounder. She won't have her older sister, all-conference performer Hannah Nerem, for support this year, however. Hannah graduated, leaving her younger sibling to control the post area.
Veldkamp provides the Eagles with a good penetrator who can score off the dribble. Pap is a quality defender. Vander Top is a fine outside shooter who can drain the 3-pointer. And Moss plays well under the rim.
The Eagles will attempt to do what they always do, and that is run. But it's running with a purpose that Coach Nerem stresses. Usually, it results in victories.
Patriots can challenge
Not too many of them, however, if Hills-Beaver Creek has a say in it. This year the Patriots will be without one of Minnesota's premier players -- Sidney Fick, who graduated after scoring 1,922 career points to become the school's all-time scoring leader. The Pats also graduated a second all-conference player, Grace Bundesen, and an honorable mention, Madison Spath.
But don't weep over the Patriots just yet.
"We'll be alright," said Wiertzema. "We have a good core returning. It's obviously going to hurt losing all three of those seniors. But we return Whitney Elbers. She's our 6-4 post. The rest are understanding their need to get her the ball when she's open."
Elbers, the third H-BC all-conference player from last year, is an intimidator who not only scores well, but uses her length to block shots while typically staying out of foul trouble. A second key player will be all-conference honorable mention Abby Knobloch, now a junior. The vocal, always-positive Knobloch attacks the basket well. Wiertzema says her role will expand to become more of an inside presence defensively.
"We feel we can be competitive with anybody we play. But we're going to have to play well. Last year, we could beat teams when we didn't always play well," Wiertzema said.
Running the floor
Elsewhere in the area, options remain open for teams to step up. Overall, 2018-19 wasn't an outstanding year for southwest Minnesota high school girls basketball. There were few teams who could boast of turning in exceptional seasons.
In the Big South Conference West Division, the Marshall Tigers dominated by virtue of a 12-0 league record. Pipestone Area finished 8-4 in conference play and Redwood Valley was 7-5. Worthington, however, was an uncharacteristic 5-7, and Luverne (4-8), Windom Area (3-9) and Jackson County Central (3-9) are looking for bounce-back years this winter.
JCC returns one of the area's premier girl athletes, senior Alaina Wolff, who has already accumulated 1,575 career points. Pipestone Area's Zoe Velde, another outstanding all-conference player who along with Wolff earned first-team Globe All-Area, is also back. Luverne returns all-conference player Brooklyn Ver Steeg, who is entering her sophomore year, and all-conference Windom Area Eagle Allison Letcher, now a junior, is also back.
In the Red Rock Conference, somebody's bound to make a notable improvement. Last year's final standings went like this: H-BC 16-0, Southwest Christian 14-2, Mountain Lake Area 11-4, Red Rock Central 10-5, Murray County Central 9-6, Adrian 7-9, Edgerton 4-11, Ellsworth 4-12, Westbrook-Walnut Grove 2-14 and Heron Lake-Okabena/Fulda 1-15.
All-conference players Shelby Christensen (MCC), Bailey Lonneman (Adrian) and Ashlyn Meester (Ellsworth) are seniors this year.