WHS tennis team tops New Ulm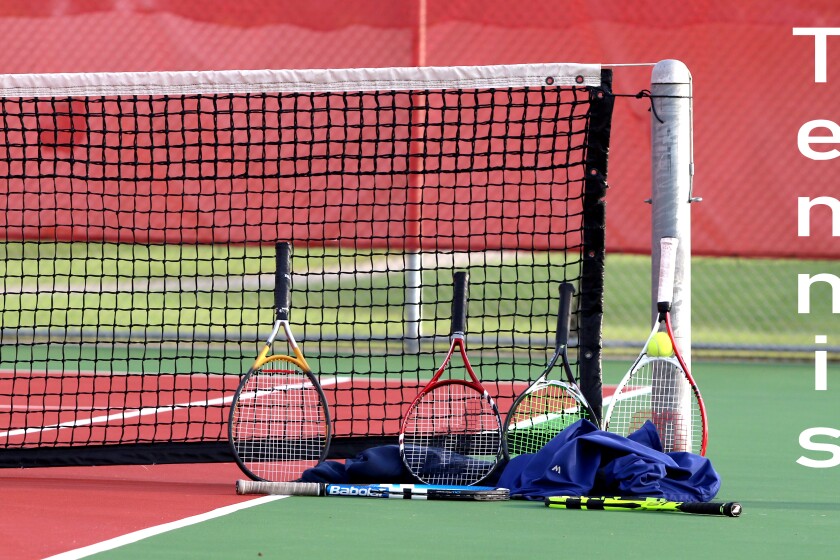 NEW ULM -- The Worthington High School girls tennis team evened its early fall record at 1-1 Thursday with a 6-1 win over host New Ulm.
The Eagles' only win came at No. 1 singles where Makiah Otto defeated the Trojans' Kessey Aljets 6-2, 6-2.
Worthington's Ivy Jenson won at No. 2 singles with a 6-2, 5-7, 10-6 victory over Abby Hietala. Marah Darling beat Malia Emerson 1-6, 6-3, 10-8 at No. 3 singles. And at No. 4 singles, Worthington's Taya Oberloh won 6-3, 6-3 over New Ulm's Emily Guggisberg.
The Trojans' No. 1 doubles team of Maggie Putnam and Cynthia Souksavath won 6-1, 6-4 over Gabby Sammons and Bethany Janssen. The WHS No. 2 doubles squad of Jasmine Riley and Madison Johnson won 6-0, 6-2 over Maddie Nelson and Ellie Wilker. And at No. 3, Neveah Schrieber and Kya Nickel won 6-0, 6-1 over Katie Wilker and Lydia King.